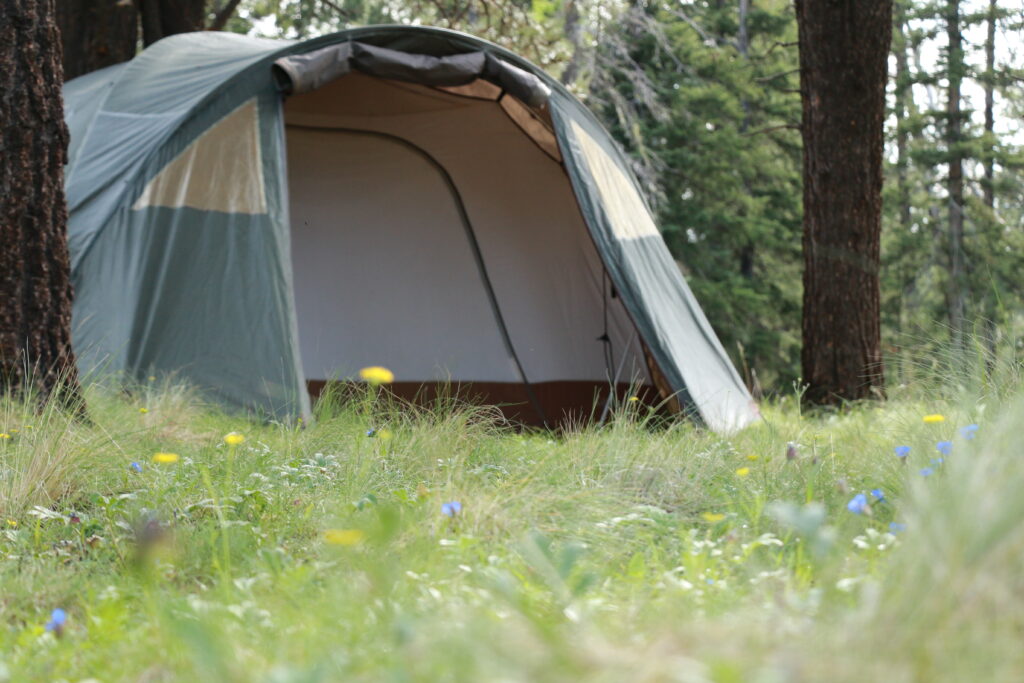 For those of who you like to research and explore your options,-and MINIMIZE your time researching- this guides for you. This Top Ten List includes everything you need to plan an outstanding Arizona Camping and outdoor recreation Adventure!
Public Lands are meant to be enjoyed; People are healthier and happier outdoors and it also boosts the economy. According to the Landlock Public Lands Report- " Public land access is the engine that drives an outdoor recreation economy worth more than $887 billion in consumer spending".
I am not here to wreck havoc on someone's fishing hole or hiking trail. I believe in getting the word out about our Public Lands so if the day comes when these lands are being taken away, there are even MORE people who can stand up and fight for our rights to these beautiful and pristine areas across our nation. Unfortunately, there will always be those people that find out about remote & beautiful areas and then go destroy it. ☹
This article provides you with different resources on campsites throughout the State of Arizona, places for outdoor recreation, maps, and just overall some great resources. Some of these campgrounds advertised require a fee and others don't. I provide a summary of the benefits, highlights, and how the resource will help you the most.
Arizona State Parks
In 2017, the Arizona State Parks & Trails won the Gold Medal for best managed state park system in the nation! The campsites at this park are extremely well maintained and provide a plethora of opportunities for exploration.
There are 15 State Parks in Arizona where you can reserve a campsite for tents and rvs, or rent a cabin. There are a total of 34 AZ State Parks – some of which are natural and historic; which these parks are for day use only.
Reason to Use:
This is the place to be if you want to camp somewhere that you know is well taken care of, has amenities and would like the company of nearby campers. If someone is camping solo or a couple doesn't feel comfortable in the woods by themselves, then this could be a great option. Every person/car in the park is accounted for.
Their website is very user friendly and easy to navigate. You are able to sort by region, or by activities which will only bring up those sites for what you've chosen.
Highlights:
The AZ State Parks have cabins you can stay in as well. These cabins are perfect if you don't have an RV and would rather not tent camp. Many of these cabins have the same amenities. These include 2 bunk beds (4 beds total), table that seats 4, electricity, ceiling fans, lights, heat/AC.
Programs/Resources at the Park:
Trails program
OHV Program
Featured events/tours
Extensive Trail Guides
These trail guides include Hiking, Mountain Biking, New Trails and Off Highway Vehicles. Being an avid Mountain Biker, I loved their article on Why people love this activity!
Reserve a Campsite
Visit the AZ State Parks and Rec website to reserve your spot. Please note there are camping fees that vary for each park/campsite which goes towards the staff and maintenance of the parks.
Arizona State Trust Land
The purpose of using this site is if you don't mind digging a little deeper into your research, prefer to get hard copies of maps and don't mind taking the time to get a permit. I added Trust Lands as a resource to increase awareness because many people do not know they can camp on this land.
There are 9.2 million acres of State Trust Land in AZ. This land is not public- but you can still camp and play on some of it, you just need permission. Arizona's State Trust Lands provide support for essential public institutions, primarily public education and K-12 schools.
"Arizona holds more trust land than any other state. Much of that land is leased to agricultural businesses, including farms and ranches. About 80% of its trust lands are leased for grazing. Grazing lands are still available for camping. Meanwhile, lands leased for "Agricultural", "Commercial", "Concession", or "Institutional", are off-limits to camping. The State of Arizona uses this revenue to pay for public institutions such as schools, hospitals, prisons, etc." ~ Boondockers Bible
On the AZ State Land department website, you can order paper maps for with the location of Arizona State Trust Land and Federal Lands.
Here is where you can get started to order paper maps.
. Order maps by printing out and completing the Maps Order Form.
Before you go on Trust Land you will need to have your permit. You can purchase one here for $15-$20 each.
On the Boondockers Bible site they provide a variety of State Trust Land maps.
For an excellent history lesson on State Trust Land, visit the Friends of the Verde River website.
Public Lands Interpretive Association
PLIA partners with the Bureau of Land Management, the US Fish and Wildlife Service and the USDA Forest Service to provide in depth information in an extensive search format.
Reason to Use
I would recommend this resource for those who are from out of town or are not familiar at all with the public lands in AZ. You can go from a high level birds eye view to very specific details in a short amount of time. You can also purchase various maps including BLM, Forest Service, recreation, where to see butterflies, and the best areas to go hiking with your furry friend.
Functionality
This is a great resource to get a high level overview and see a big picture of all the camping and recreation sites in Arizona. This site does Includes campgrounds for the entire U.S.
Go to Recreation> Zoom into the map of Arizona (You may need to take your mouse and scroll it on the map to get to Arizona).
Then along the top you have options for camping, hiking, fishing and hunting. Once you zoom in, you can click on the tent icon to bring up additional details on the campground.
One downside to this site is that it can be a bit finicky. There are times where you can select several options and it won't bring up the campsites.
The fastest way to pull up all recreation for the chosen state is to scroll to the bottom of the site and then click on the State.
Camp Arizona
As far as I know, Camp Arizona has been around a long time. Chances are good that you've already come across this site. If you type in the keywords- camping and Arizona, this site comes up on the first page of Google.
Reason to Use
Overall, this is a great website to find information about Arizona campgrounds and hiking trails. Once you click on the campgrounds link, you'll be taken to a comparison chart/ interactive map (using Google Maps) where you can select the area you want to look into further.
Functionality
Some handy extras on the site include a printer friendly camping checklist, fishing reports, camping recipes and Western AZ RV parks.
The main downside to this site are all the ads. It's not a pretty site- but it's functional and provides a great deal of information about AZ Campgrounds. I like to promote the resources that are in our State and support other AZ Outdoor Enthusiasts.
To check out their site visit, camparizona.com.
OnX
Yes- this app can do that and help you get where you want to be. With OnX Maps, if the land is public and there's a road in, this app will help you get there. I absolutely love their Tag Line- Always know where you stand.
Reason to Use
OnX is a great resource for those combining their camping with hunting or off roading excursions. Some amazing places could be missed purely from not knowing where to go or how to get there.
Features/Benefits
There are two sides to this OnX Maps product- These include OnX Hunt and OnX Offroad.
OnX Hunt: Great for scouting, seeing boundaries between public and private land, land ownership, Topo basemap to gauge terrain, and game management unit boundaries per species, campgrounds, and much more!
OnX Offroad: Various land management agencies such as The Forest Service can open and close roads for different reasons throughout the year. With this app you are able to see which dirt roads and trails on state and federal lands are open and/or when they are scheduled to be open. You'll also be provided with additional information like the type of dirt road and the recommended vehicle.
From my experience with camping in AZ- there are incredible places to camp that you must have a four wheel drive/off road vehicle. Obviously, the harder to get to places will be more remote and isolated. With this app, you will definitely know where you stand, and love every minute of it!
Bureau of Land Management
Established in 1946, The Bureau of Land Management is an agency with the US Department of Interior which is responsible for overseeing 247.3 million acres. This managed land is used for multiple purposes including recreation, timber harvesting, and livestock grazing.
Reason to Use
The BLM site will help you find unique places in your State that you may have never heard of before. You can access places to camp and different types of recreation on BLM land throughout the US. I was fascinated by the difference in BLM land between the East and West. I am grateful to live where there is quite a bit of BLM land. Just in AZ alone, The BLM manages and conserves 12.2 million acres of public land and 17.5 million subsurface acres.
You can also look up information pertaining to specific wilderness areas and resources for long term visitor areas. The long term visitor areas are those designated areas on BLM lands in CA. and AZ for those who want to stay for longer periods of time (more than 14 days) between September and April.
Benefits/Features
Easy to use, multiple ways to search- by State or by recreation.
Have the option to choose from either developed or dispersed campgrounds.
Featured places- provide a variety of camping and recreation or you can go to the search feature..
Can search by State, Activity and keyword or by using the map
Once you drill down, you get to the description, and contact information for that particular site.
Additional information on the BLM Site:
Resources: Every Kid Outdoors, Teacher Lessons, science and outdoor ethics.
Services: Tribal Consultations, contracting and land records
Programs: Planning and NEPA, Energy and Minerals and recreation and visitor services.
State specific information: Camping and recreational opportunities on BLM land throughout the US.
Arizona Highways
I could spend hours on this website. The photography is absolutely amazing and they have places listed on their site that are very unique and beautiful.
Reason to Use
AZ Highways is a great resource to use If your camping will be based more around photography, hiking, food, and tourism. I subscribe to AZ Highways magazine and their images are extremely motivating and inspiring. Just doing research on this article, I've learned of new places!
Benefits/Features
AZ Highways is a legit authority on some of the most scenic and jaw dropping places in AZ.
Here is what is available on their site:
Explore Section on website includes: Hiking, camping, scenic drives, local favorites and attractions.
Can select by Region and then activity. By selecting campground, your taken to a page with a beautiful photo of the area, a description and then a short Field Guide.
Can also use their search feature- for example, if you want to isolate and search specifically by cabins.
The photography is top notch and the images do an amazing job all by themselves of motivating and inspiring people!
USDA Forest Service
The United States Department of Agriculture's mission is to, "Sustain the health, diversity, and productivity of the Nation's forests and grasslands to meet the needs of present and future generations"
This of course benefits us campers so we have beautiful forests to camp on throughout the U.S.
In my opinion, the National Forests in AZ include some of the best country to use for camping. I use this resource a great deal when doing research for my own outdoor recreation.
Reason to Use:
So this resource is for you if want to camp specifically in 1 of the 6 National Forests in AZ and then be able to choose from either paid, dispersed, group, and even cabins. They also have information on all the different types of recreation in that particular forest. This is one of the resources I use the most when planning my adventures.
Benefits
Overall, the USDA Forest Service Site is pretty easy to navigate and it's well organized. Starting from the home page, the best way to navigate quickly to AZ is to select Arizona and then one of the Forests under Select a Forest or Grassland
Site resources include a variety of learning tools for educators, parents, and kids. They also provide specific information on the different methods of how they manage lands. Their programs for youth to be able to work and gain experience in the Outdoors is impressive.
National Park Service
Since 1916, the National Park Service has been taking care of our national parks. To do this effectively, they work with volunteers and partners,
The National Park Service works with tribes, local governments, nonprofit organizations, businesses, and individual citizens to revitalizing communities, preserve local history, celebrate local heritage, and creating close-to-home opportunities for kids and families to get outside, be active, and have fun.
Reason to Use
If you want to stay and/or play at one of the 24 AZ National Parks- and see some of the most beautiful and unique historical places in AZ.
Some of the most popular places to visit in AZ are managed by the National Park service. These include the Grand Canyon, Canyon de Chelly, and Organ Pipe Cactus National Monument to name a few.
Benefits
The NPS.gov website provides a great deal of information on the history of the parks and landmarks. There are some National Parks where it is day use only. To find the camping- go to Plan Visit> Eat & Sleep. You can also download PDF's of the detailed park maps.
These campgrounds are all fairly primitive, dispersed and do not take reservations.. There is a mixed bag of RV/Tent campsites that are free and others that have a fee. The information on the camping in the National Forests is fairly limited on this site, but it's enough to get you started.
Once you are on the Park page- you can go to Reserve to see the details on permits, making reservations or even attending a Ranger led program.
Features- Have Alerts in Effect section on all pages. They seem to do a good job of keeping the site updated so you don't end up driving for hours to a closed location.
Access- To plan your trip to one of AZ National Forests, visit, NPS.gov.
Tribal Lands
The American Indian Reservations in AZ- operate within it's own unique government. There are 22 American Indian Tribes in AZ and 20 reservations covering more than 19,000,000 acres. On the Inter Tribal Council of Arizona site you can access each of these reservations and see what type of recreation is available.
Reason to Use:
Tribal lands are not as well known or often thought about as a place to camp. You can get a very unique experience and learn more about their culture and history.
Some of the campgrounds on or nearest to sites like Canyon De Chelly or the world renowned Havasupia in the Grand Canyon are located on the reservations and require a permit. Similar to other land requirements, the Tribes ask for the utmost respect when visiting their land.
Your campsite may also be near or on private Navajo land, where you will come across Navajo people who live in the area. They will go about their business. But, "they are human beings… and are not museum display… but come from a different cultural background… and may be wary of visitors", thus their privacy is to be respected.
Additional Resources:
navajonationparks.org
sancarolosapache.com
https://www.visitarizona.com/visiting-tribal-lands
https://des.az.gov/about-des/tribal-relations/arizona-tribes-information
https://www.discovernavajo.com/camping.aspx
Summary:
These Public lands are for our enjoyment; Keeping them clean and pristine is vital to future generations. Please follow the Leave No Trace Principles; This is a no brainer for those who love and respect the Outdoors. We are truly blessed in Arizona to have such a variety of amazing wilderness for all sorts of outdoor activities!
Disclosure:
{Disclosure- This article contains affiliate links. I make a small commission from the items purchased from Etsy or Amazon. This helps me to keep AZ Camping Experience up and running; your purchases through Amazon or Etsy are greatly appreciated!!}